DID YOU KNOW? What Is Really Going On in The Work Restroom and a Pit bull over comes his fears
What Is Really Going On in The Work Restroom
•A Swedish hygiene company asked 14,000 workers in 13 countries about their office bathroom habits.
•Overall, folks in the U.S. are the happiest with their office bathrooms, with 87 percent of people satisfied with them, and 13 percent saying they like their work bathroom better than their home bathroom.
•As for what they do in the bathroom, in addition to the expected, people admitted to using the phone, texting, putting on makeup, taking a break to be alone, crying and even eating and exercising.
I have to ask, have you done any of these in your work bathroom?
I share what I've done
follow me on the LINE app @reneetaylor to find out. But I will say I have never eaten in the bathroom ..yuk
The Full Story: Huffington Post
Queso the pit bull is a survivor! He deals with his fear of walking into a room (terrifying!)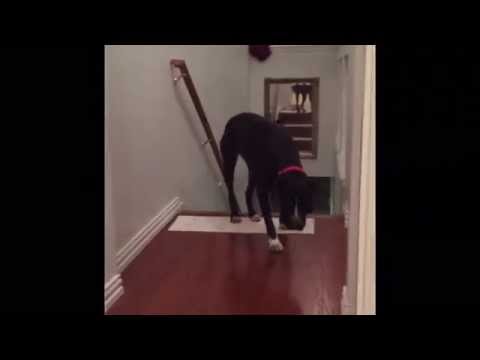 (One of Life's Mysteries Solved)... What the McRib is made of
McDonald's is showing how the McRib is made. The popular sandwich came under scrutiny last year after one was photographed on the production line minus sauce and pickles. So the fast food chain released video of the patty being made in the production facility in Oklahoma City where giant chunks of pork are ground down. Then pesto change-o it becomes the McRib patty. Ok there is a little more to it than that. Click here to see